The Environment Agency's resources for farmer's page
The Environment Agency provides a useful tool that can be used to determine if your farm drains into a drinking water protected area safeguard zone.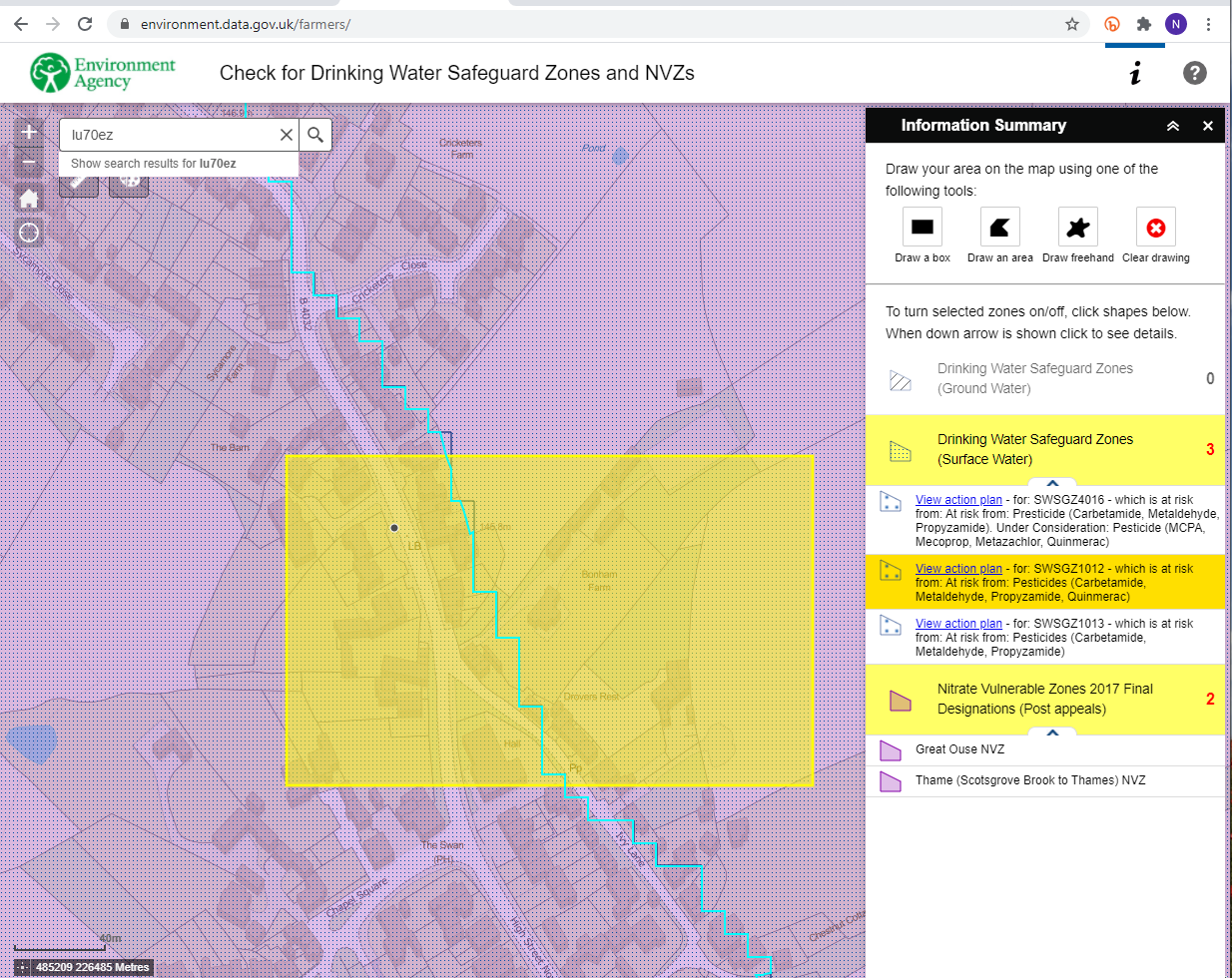 The map has recently been re-designed to be easier to use and more informative. This should be consulted regularly to ascertain which, if any, pesticides are causing concerns in your area so that you can take steps to help address these.
To use the Water Safeguard Zone map, enter your location (postcode), draw a box (or shape) around your farm and then click on the highlighted actions on the right for any surface water protection zones and groundwater protection zones specific to your location. Check out this handy guide that highlights and takes you through some of the improvements.
You can visit the EA's page here.